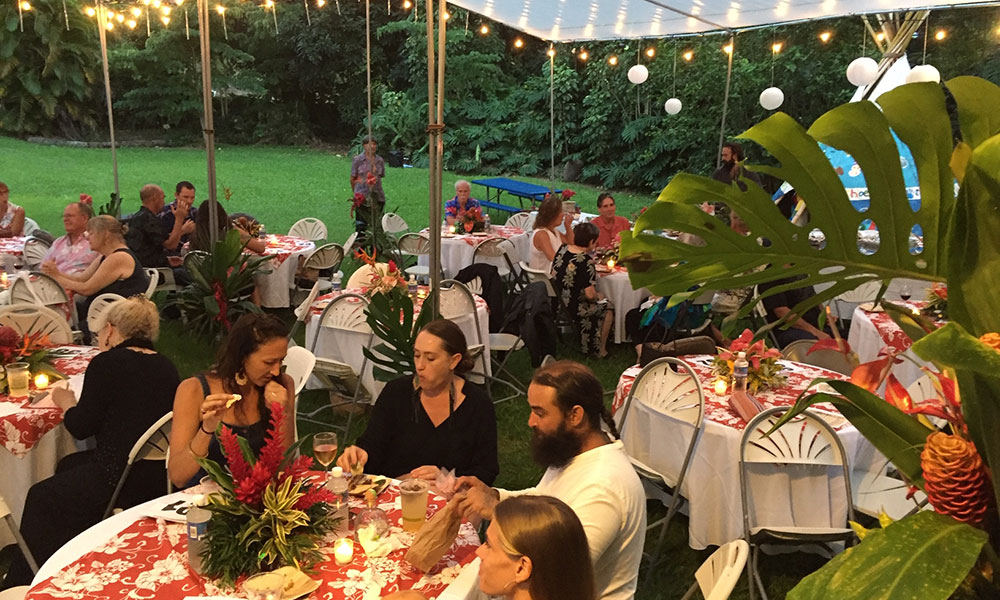 What's Happening at SKEA
We are in the process of very carefully re-opening our site, so that all students and instructors can protect their health and feel safe. Class sizes are limited, and everyone must sanitize their hands and any surfaces that they touch. There are supplies in the big room and there are sinks for hand washing in the art room. Masks are required, and no more than 10 people may gather at any one time, as written in the State Guidelines. Please be rigorous in maintaining the 6 foot distance (two arm lengths) between you and another person at all times- before, during, and after class. And please stay home if you have a fever or any other symptoms.
If you have questions, you may contact the instructor for the independent classes, or the SKEA office for all other programs. Mahalo for your continued support in keeping our community healthy.
Our regular, on-going classes are independently run by each instructor. For more information, please call the number listed.
To register for art camp, a workshop, or for information about an event, please call 808-328-9392 or email the office [email protected].